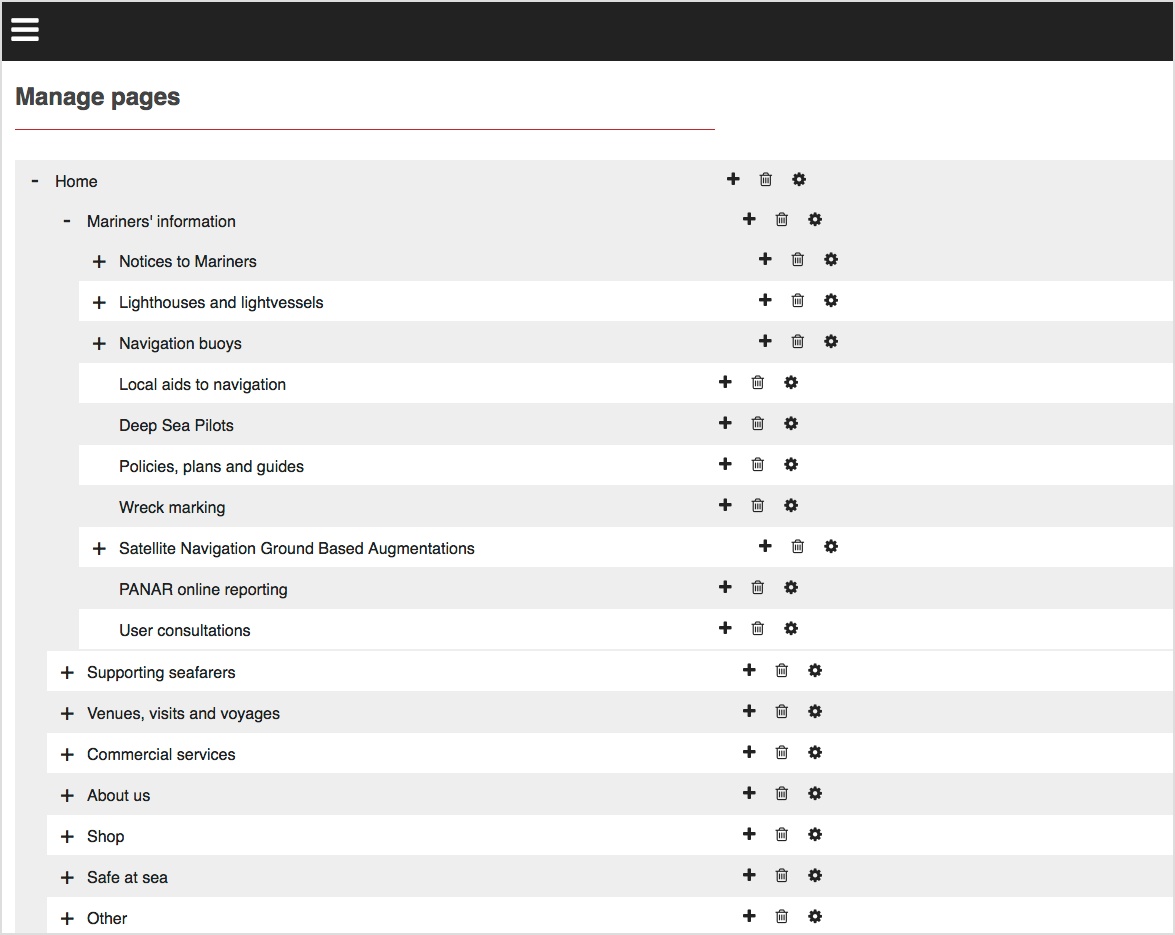 The page manager gives you a clear overview of all your website pages and the structure, or information architecture (IA), in which they are arranged.
---
Features
View your entire site in one place.
Add a new page or pages to any section.
Access any page and change page settings.
Delete pages or groups of pages.
Rearrange site structure.