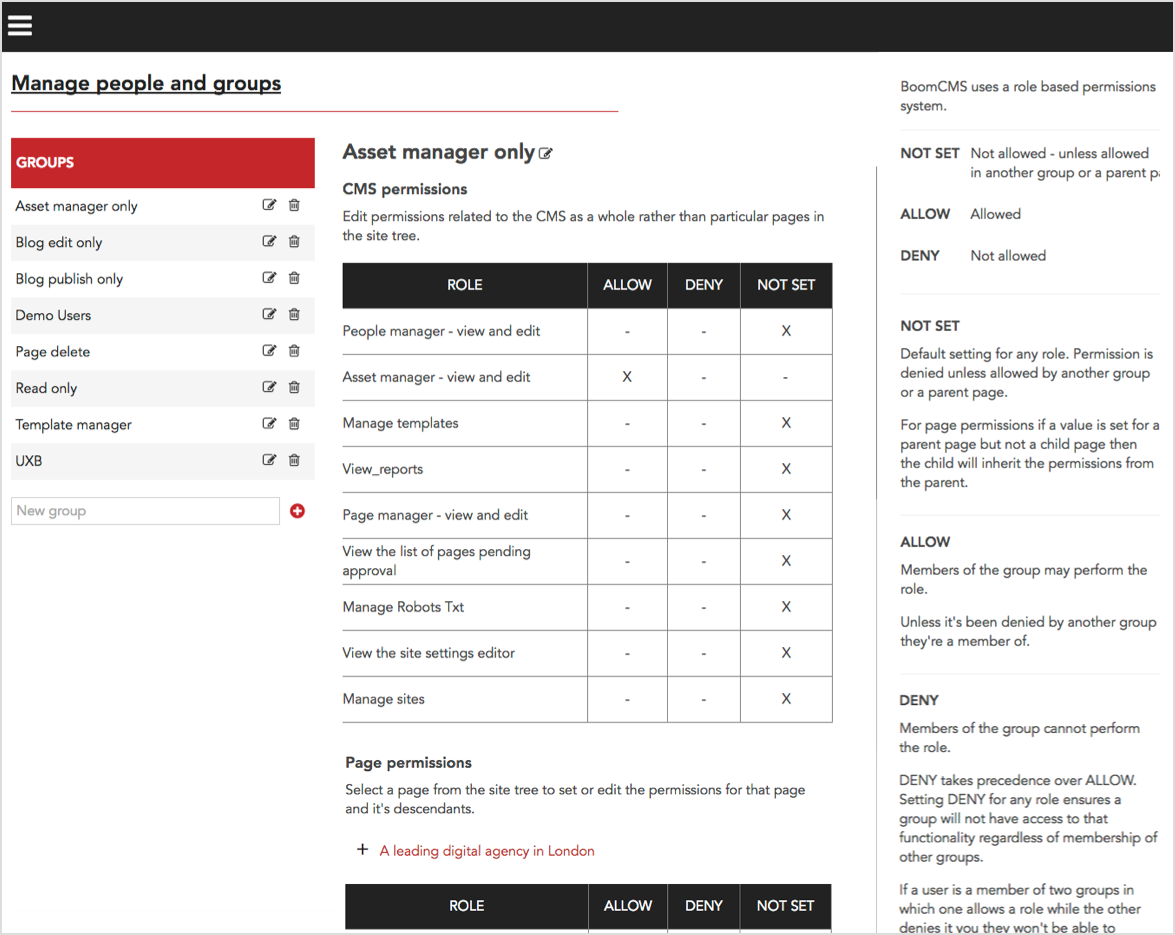 Nobody said permissions were fun. But if you want to control the management of your website content they're a necessity that can't be avoided. We call it the People Manager.
If you need different people or teams to have access to and be able to edit and publish different areas of your website then you need groups and roles. BoomCMS uses a role based permissions system.
Users are in groups and groups are assigned roles. These roles consist of permissions to access and manage CMS areas and functionality. They also can be applied to pages or sections of the website.
---
Features
Create CMS users groups to manage any roles structure, ie: admin, publishers, editors, partial site editors.
Create groups and add individual users to multiple groups.
Assign permissions to a group.
Block or deny a group permissions for specific tasks or pages of your website.